When Trump seemed to completely ignore the deaths of the four Green Berets killed in Niger on 04 October, it seemed strange. He wasn't ranting about the terrorists who had killed the soldiers, but instead was on the golf course. Not a tweet, not a news conference, just silence. Something was fishy … but what? Then reporters began asking why he had not contacted the families of the slain soldiers, and people began asking questions. We now have the answers. Friend Gronda has put together a post that clarifies what, exactly, happened and why, and I urge you … nay, I beg you … to read this. It will make your blood boil, but you need to know … the world needs to know … that the blood of those four soldiers is on Donald Trump's hands. Many thanks, Gronda, for helping us to understand how the dots connect.
Gronda Morin
Rachel Maddow on her October 19. 2017, MSNBC TV show connected the dots regarding the October 4, 2017 tragedy in Niger where 4 Army green beret soldiers were ambushed and killed; how the president's travel ban on Chad exposed these soldiers to harm; and then why the republican President Donald J. Trump avoided any discussion of what happened in Niger until confronted about this subject by a reporter at the 10/16/17 Rose Garden press conference.
It had been reported 7 days ago that Chad military forces had pulled out of Niger after the republican President Donald Trump instituted his travel ban which included the African country of Chad. It turns out that the Chad soldiers had been keeping the terrorist group, Boko Haram and Islamic extremists like ISIS at bay in Niger.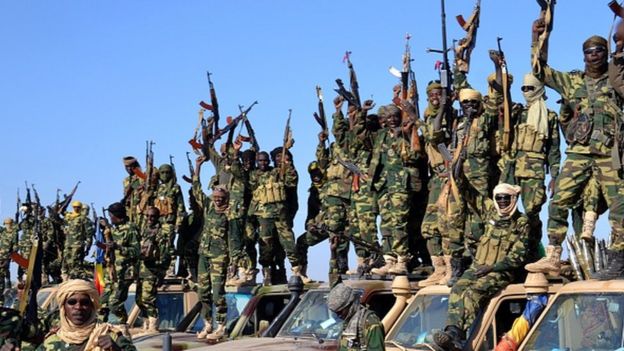 BOKO HARAM
Before the president added Chad to his travel ban, he had been warned against this move by…
View original post 704 more words