On October 4th, four Green Berets were attacked and killed in Niger. One of them, Sgt. La David Johnson, left behind a pregnant wife and two children. Sgt. Johnson's widow, Myeshia Johnson, has many questions about his death, but is being stonewalled and has received no answers. And then, as if she hadn't enough troubles already, she has been publicly disrespected by none other than Donald Trump. Gronda has written the details of Ms. Johnson's ordeal, and I would like to share this story. The nation needs to see/hear this. Please take a few minutes to read Gronda's post and think about what this says of the man some call 'president'. Many thanks for this post and permission to share, Gronda!
Gronda Morin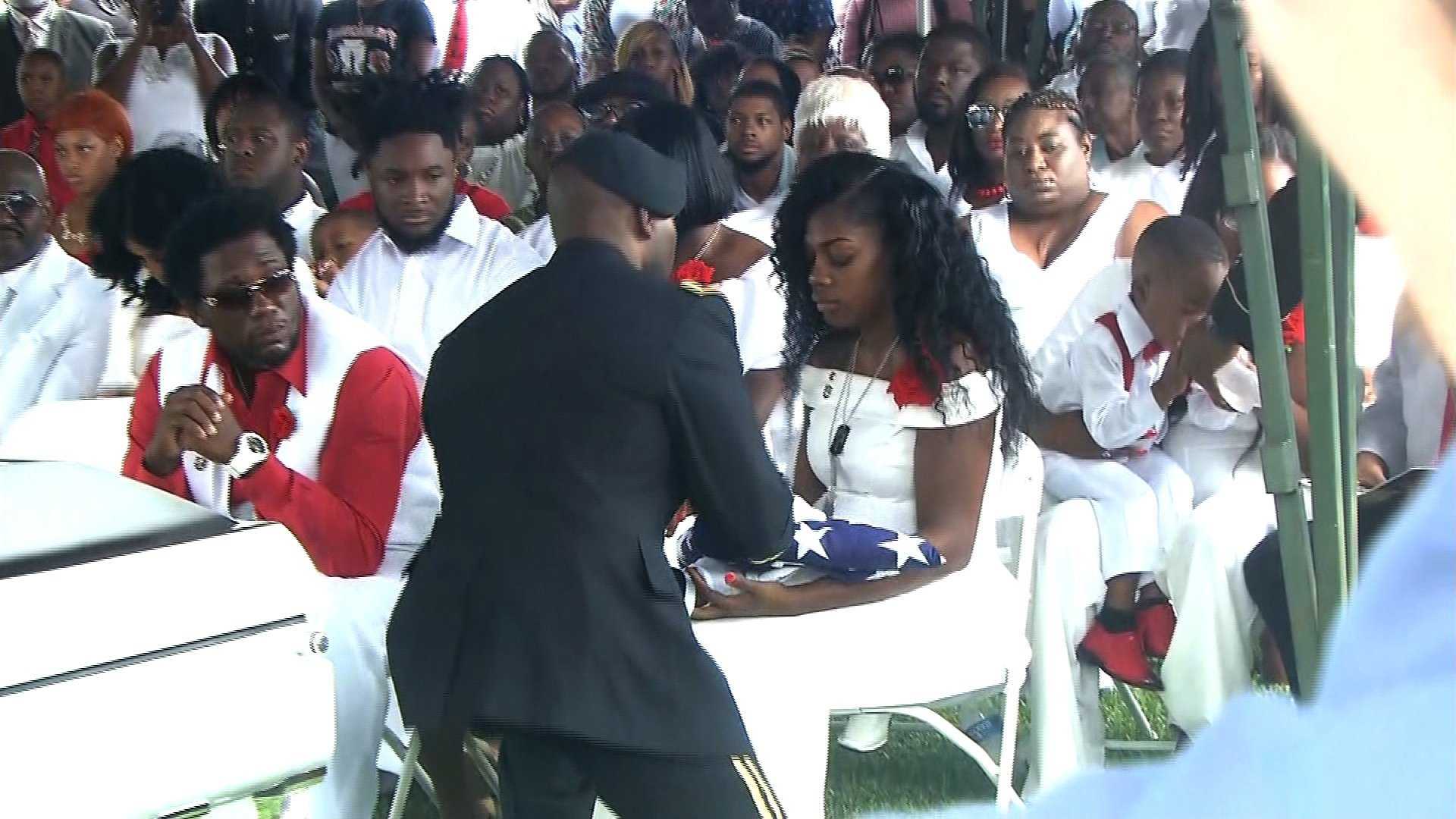 WIDOW: MYESHIA JOHNSON
The widow, Myeshia Johnson  of the soldier Sgt. La David Johnson who was one of the 4 US fighters fatally injured on October 4, 2017 in Niger, participated in an 10/23/17 ABC TV interview with the host of, Good Morning America, George Stephanopoulos.
No sooner had the interview ended, when the republican President Donald Trump tweeted the following:
Excerpts:
"In a wide-ranging interview, Myeshia Johnson, the widow of Sgt. La David Johnson, spoke out on "Good Morning America" about her husband's death during a mission in Niger
View original post 1,070 more words