Just when you thought you had heard it all, when you thought the tangled web of the 2016 presidential election couldn't possibly have any new strands, along comes a whole new set of strands with more knots than a sailor's rope. I have had neither the time nor the energy to delve into all the dirty dealings of Cambridge Analytica, but our friend Gronda has done an excellent job of it, so I am sharing her very informative post with you. We all need to be aware of the many ways in which we were manipulated two years ago, for the results are proving disastrous. Thank you, Gronda, for this excellent and very informative post!
Gronda Morin
CHRISTOPHER WYLIE
It is now a fact that the Cambridge Analytica executives which included the likes of Steve Bannon, Rebekah Mercer and Alexander Nix were warned in 2014 that if they continued to get involved with US politics while maintaining their current practices, that they would be acting against US elections' laws. The irony is that it was the republican President Donald Trump's friend and ally, Rudy Giuliani who provided them with this information via his law firm.
Guess what else happened in 2014? The newly hired president's National Security Adviser John Bolton used CA's services in 2014 to effectively target potential voters in a marketing campaign for the elections of Tom Cotton of Arkansas and Tom Tillis of North Carolina in their bids to become US Senator. Both were victorious.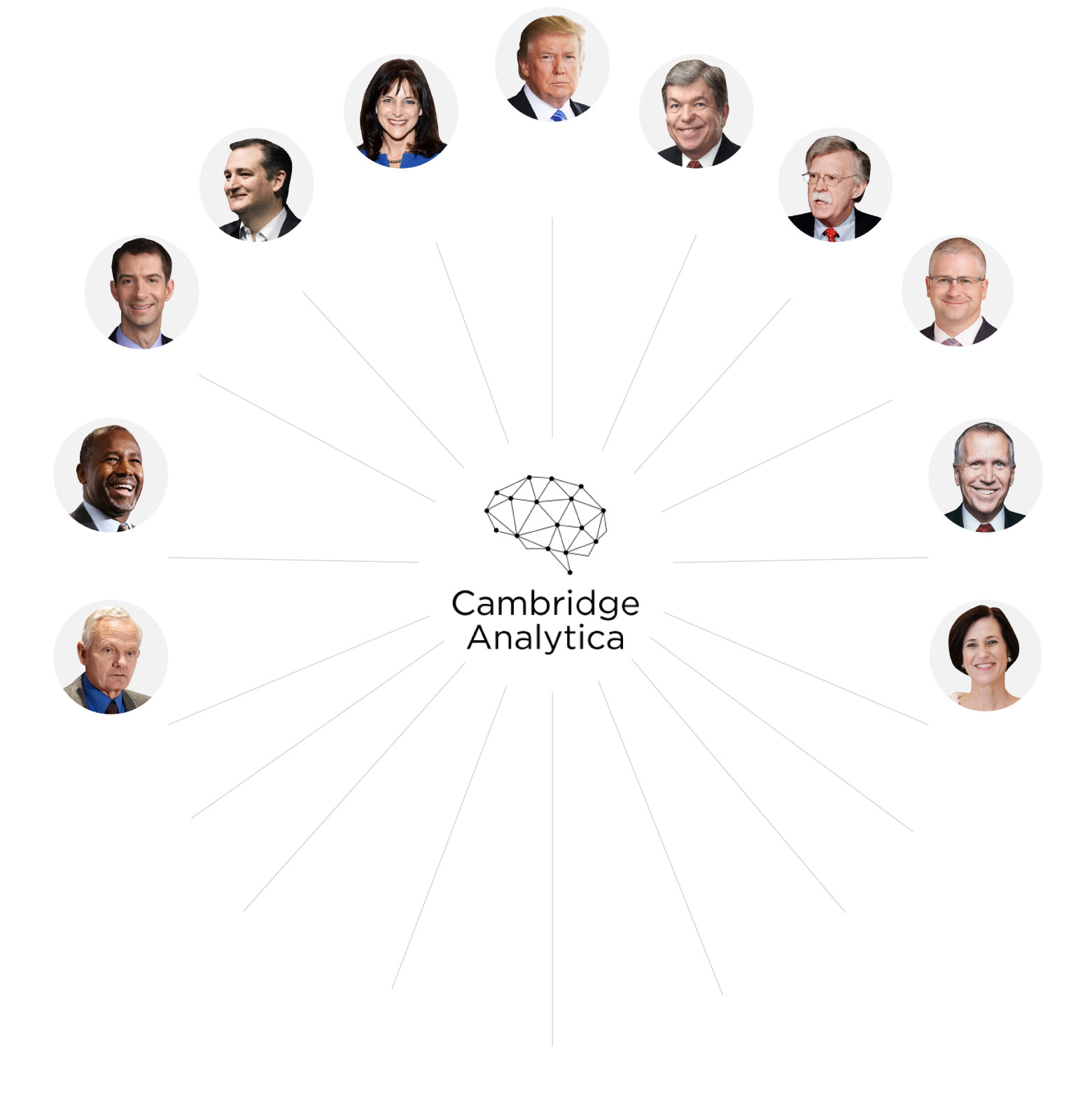 GOP WHO HAVE HIRED CA FOR ELECTION CAMPAIGNS
Here's the rest of the story…
On March 23, 2018, Elizabeth Preza…
View original post 1,409 more words