I was pondering on a similar post, when Jeff's post popped up in my inbox. He has said it better than I could have. This is not the news you want to hear, but it is the news you NEED to hear, for next year's election is not, as some believe, a sure thing. Thank you, Jeff, for this analysis … though it may not be what we hope to hear, it is certainly information that we should be thinking about.
On The Fence Voters
Trump still competitive in battleground states
There's roughly a year to go before we decide who will become President of the United States on January 20, 2021. Recent polls telling us who's up and who's down rarely cause a rise to my blood pressure.
Until the one that just came out, that is.
The New York Times/Sienna College poll, released yesterday, should be a wake-up call to all of us who think that Donald Trump is a disaster for America. The idea that he could win again, even with all we know about his presidency, is beyond frightening. However, when you look at the results of the poll, the warning signs are flashing loudly.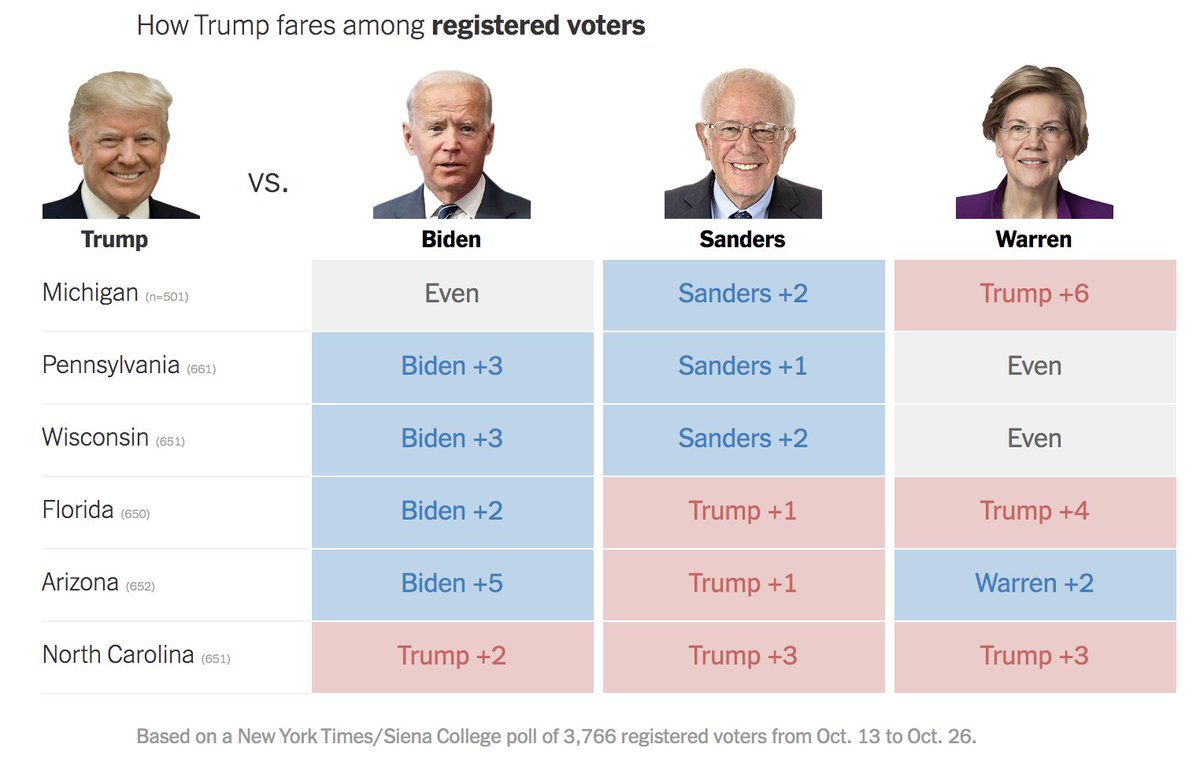 But many may ask, "What's the big deal? All the top tier Democrats are leading Trump overall nationally, some by nearly ten percentage points." That's true. Joe Biden, Elizabeth Warren, and Bernie Sanders all lead Trump…
View original post 1,049 more words