Blogging friend Brosephus is an intelligent, reasonable man, not given to conspiracy theories or rumours. When he speaks, I listen … and what he's saying today, I've seen said in several places over the past couple of days. Just something to think about, something to be aware of, for we all know that Trump is not an honest person and there is no low that he won't stoop to in order to hold onto his power and unlimited source of funding. Thanks, Brosephus … let's hope it never comes to this.
The Mind of Brosephus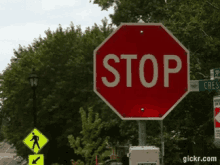 I'm typically not an alarmist, and I've gone back and forth on writing this post because I hate sounding like a conspiracy theorist. However, I honestly think that Americans need to open their eyes to  all that's happening around them.
This tweet made me really think about the context of what this would imply. This implies that a significant population of America would be perfectly okay with shredding any and all semblance of constitutional rule.
In ordinary times, you'd be hard pressed to convince me to even think about something of that magnitude. However, we're not in ordinary times anymore, and conservatives have more than communicated their intent.
For example:
This screenshot from a Trump follower tells you all you need to know. It's not about anything other than hatred that drives conservatives now. He tried to clean up his statement the next day, but the statement is clear. It's…
View original post 463 more words