One of the topics I cover frequently is that of the gun culture in the U.S. Here, guns outnumber people and our society seems to have largely become inured to the daily gun violence and death. Outside the U.S., our gun culture is viewed with horror and incredulity, rightly so. Some communities think the answer is to wall themselves off from the rest of the nation, but our friend Brosephus tells us of some much more viable, widespread and comprehensive solutions to the problem, though my own preference would be to take the guns out of the hands of civilians! Thanks, Bro, for this wise post.
The Mind of Brosephus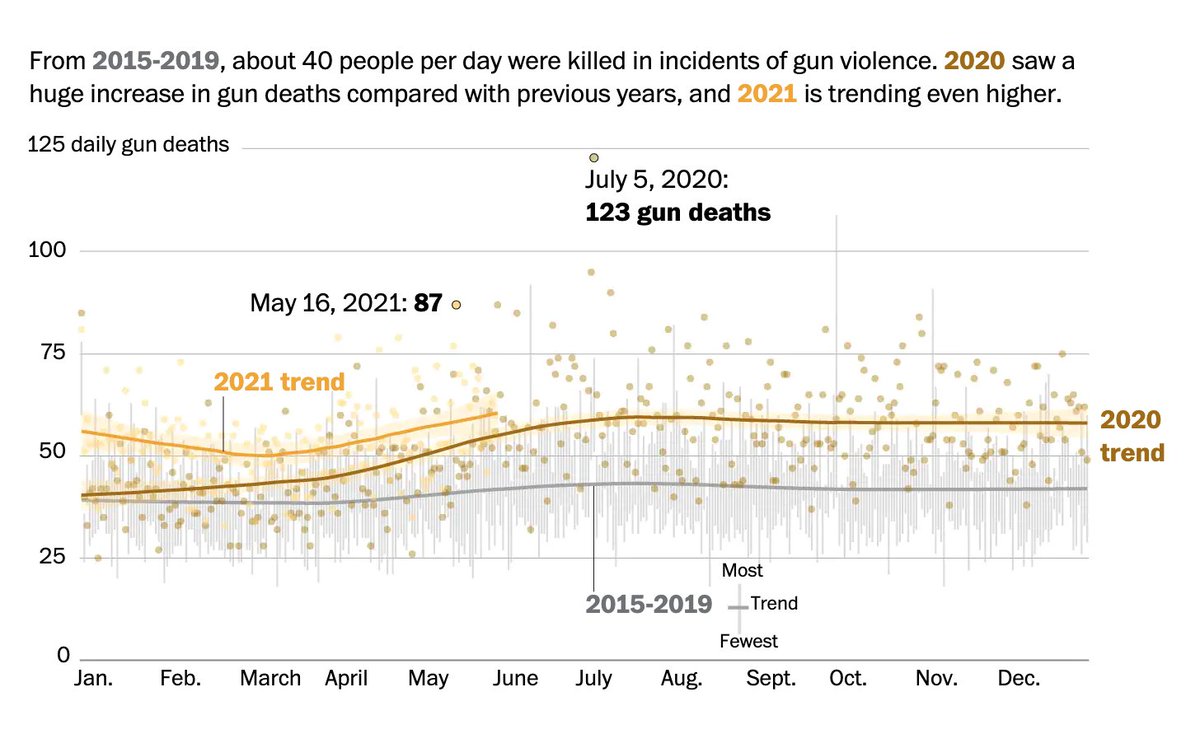 Through the first five months of 2021, gunfire killed more than 8,100 people in the United States, about 54 lives lost per day, according to a Washington Post analysis of data from the Gun Violence Archive, a nonprofit research organization. That's 14 more deaths per day than the average toll during the same period of the previous six years.
Fear does strange things to us. It causes all kinds of responses from the instinctual "fight or flight" impulse to making rash decisions. Instead of making rash and rushed decisions, we sometimes need to take a few seconds to assess the situation facing us. That few seconds allows us to cool our jets and make rational, fact-based decisions as opposed to knee-jerk reactions. We must remember that fear can sometimes be False Energy Appearing Real.
We all watch the news and see the reports on crime increasing. However, it's…
View original post 714 more words